'Scrap' Mystery packs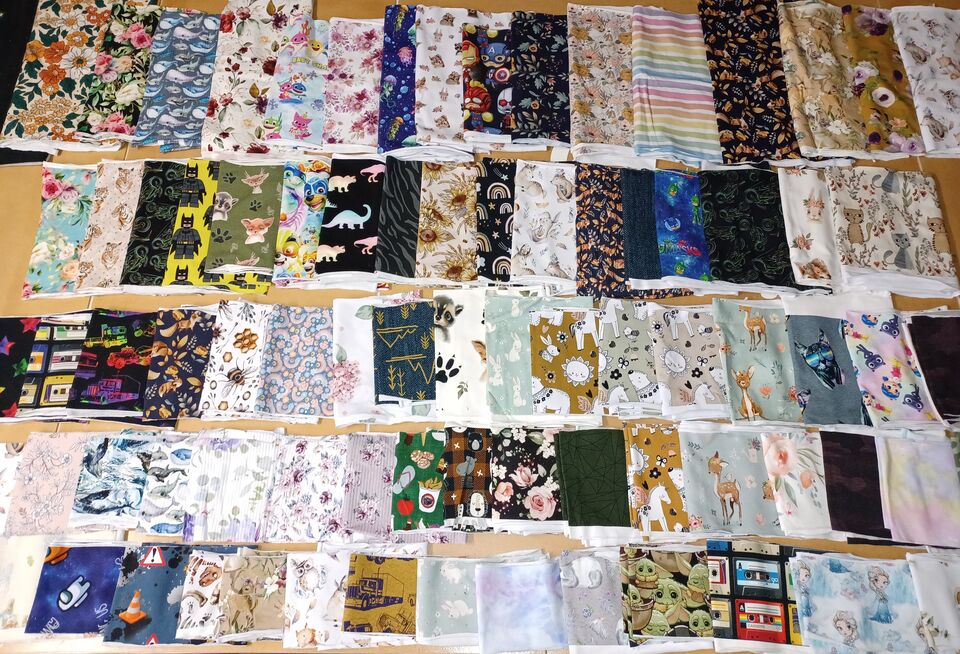 These packs consist of small Cotton Lycra remnants:

Each roughly contains:
1 x 40-48cm pieces
3 x 25-30cm pieces
3 x 18-24cm pieces
3 x 12-23cm pieces
3 x 9-12cm pieces

However each pack varies. All packs average 2.5m total. There may be minor ink flaws on 1 item per pack. No exchanges, no refunds. If you do not like mystery then please do not purchase this listing as no discussions will be entered into.